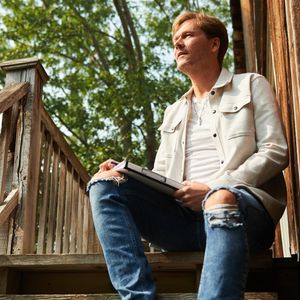 THAT'S A WRAP, FOLKS!
Dear friends. I hope this new post finds you all well. How have you all been doing? A big thank you for your support and interest in my music. If you only knew how happy it makes me!
It's been a few weeks since I was in touch. I have missed writing you, but I have to admit that I took a little breather after finally finishing the recording of my debut album LETTERS FROM THE MOON. Not that I have been lazy, there has still been plenty to keep busy with in my life, but on this particular project I took my foot of the gas pedal just a little after having gone full throttle for a long while. A much needed, and may I say, well-deserved little break. Who knew that producing music was such an enormous undertaking?! I certainly did not anticipate so many challenges and all the many things I had to learn along the way! I guess sometimes we may be better off not knowing exactly what we get ourselves into, or we may not have gone and done it at all, haha. I am so grateful that everything worked out according to plan in the midst of a rapidly growing pandemic. I made it across that precarious tightrope just in the nick of time. I honestly do not think we could have done the recordings at this time seeing how the region has gone into a quite strict lockdown. So, a HUGE sigh of relief that we got it all on tape (well, laptop!).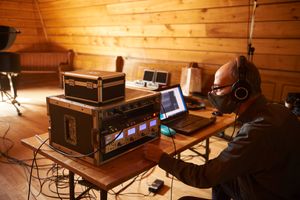 And how absolutely BEAUTIFUL it all turned out. I have listened to the raw sound files and we are working on the final mixes as we speak. I am convinced it's going to turn out just as good as I had hoped, or even better actually. Little did I realize how much the musicians I worked with would bring to my music, not only through their technical skills, but also with their musical intelligence and sensitivity to my artistic vision. I am in a deep debt of gratitude to all of them. I will highlight all of them shortly in separate posts on my blog and social media, but in case you missed it they are Carson Becke on piano, Kitty Chan on cello, and Ania Hejnar on vocals. And, of course, I have to mention my brilliant recording engineer Normand Glaude (pictured above). An excellent all-round musician in his own right and with a mind-blowing musical ear. He is also an exceptional grand piano tuner, a skill that turned out to be a REAL life-saver on day two of recording! Deeply humbled to have worked with such fine artists.
That brings me to...
 
THE MOON REPRESENTS MY HEART - A SONG OF AND FOR THE HEART! 
I hope you've enjoyed listening to my debut single Moonstruck. Loved all your feedback!   
Next up is The Moon Represents My Heart. I just put the final touches on the music video today and I am thrilled to share it with you on this Thursday, Nov 19. This composition was drafted at the end of last year and I finished it this spring. I first wrote the lyrics as a poem, and I even posted it online, without a thought that it would turn into a song, but it had this special song quality to it, and I also had this 'moon represents my heart' chorus in my head every time I would step in the shower, haha, so I really had no choice but to finish it. The voice I heard in my head was the voice of Ania Hejnar, an opera/crossover singer that I had seen at a recital perhaps a year before, and I remember being absolutely starstruck with her. It was my dream to have her sing my music one day, and when I approached her with this song of mine, I couldn't be more thrilled that she liked it and that she would love to sing it. Thank you Ania. Dreams do come true people!!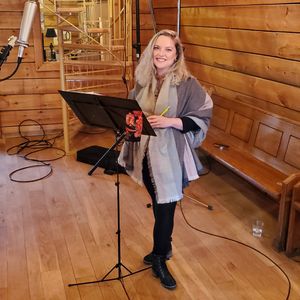 I really hope you will connect with the theme of the poem and song. Just like the moon inspires us to dream, and guides us through the dark night, so does your heart guide you when you need it the most, if you choose to listen to it.

You can now pre-register for a FREE download here!
 
UNTIL NEXT TIME
Thank you for reading and for your continuous support and inspiration. You truly make me want to keep creating even through the most difficult times. 
Remember, you can always comment on my blog posts or write me at any time. Nothing is more important to me than my fans! 
With lots of love always, 
Marcus