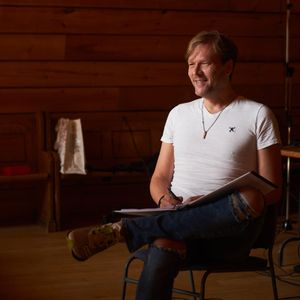 Dear friends. How are you all doing? A special hello to all my new readers from different places in the world. A very warm welcome to you and a heartfelt thank you for reading my blog!
My first thought when writing this is how good it feels to finally be able to look a bit in the rear view mirror when discussing my music, and not just talk about it as a future possibility. There was a time when I was wondering if it would ever be finished, haha, but it's not just a dream anymore. It's actually happening!
Just about a week has passed now since the release of my debut track, Moonstruck. I hope you all had a chance to download the track from my website, and maybe you also checked out my music video. If you prefer to listen on your favourite streaming platform, please be patient with me. It should be out before the end of the month on Spotify and all the other usual suspects.
Thank you SO MUCH for the absolutely overwhelming response to Moonstruck. I have been bombarded like never before with likes, comments, messages, emails, phone calls. So much love and support to take in for one very humble and grateful guy. I have to admit that I have cried a few tears of joy :)
Here are just some examples of the outpouring of love that I have received for Moonstruck.
"Such a moving piece. A reminder of how much music can really touch the soul"
"So beautiful Marcus. The video fits the music but the music is just as beautiful listening to it alone. Uplifting, haunting, sad and hopeful all throughout the music."
"So moving! Both the music and video! I hear beams of light coming through the sadness, just like the light in the deep blue water! Congrats on your amazing work! Can't wait to hear more!"
"Your music evokes so much feeling! Brave of you to have shared something so intimate, and in turn, I feel thankful to have listened. Just beautiful"
"Definitely the harmonies flow in a lovely way - your are progressing well as a composer!"
"I could not be more moved by your example, the work and the commitment to bring about your vision and communicate that with the world. We need a lot more of you in the world—thanks for your light"
WOW. THANK YOU!!
 
Looking ahead - Letters From The Moon - The Album

No time resting on any laurels for a creative artist and musician with big ambitions... I take the energy I got from the Moonstruck release and put it forth into the completion of the full length album, Letters From The Moon. Eleven more tracks to get recorded. A big challenge, especially in the covid era, but I am ready to do what it takes to get it done!
Logistically, everything is falling into place. All the musicians and the recording engineer is locked in for three full days of recording at the end of October. I am also bringing in someone to record some video so that I can share some behind the scenes action with you. I am pretty sure that some of you might be curious to see how the recording is actually done, right?
Beyond the piano, the album will also feature cello and vocals on some tracks. I can't wait to introduce you to the amazing musicians I work with shortly. Stay tuned for that!
Finally, I need your help to reach more listeners!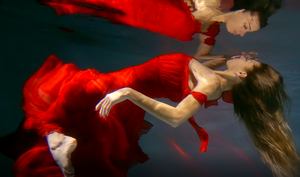 Did you know that there are 500 hours of video uploaded to YouTube every minute? Pretty stiff competition, to say the least, haha! Regardless, my video has OUTPERFORMED what is expected from music videos from new artists in the first few days. About 2,200 plays as I write this and still rising fast. Way beyond anything I cautiously hoped for.
How far can it go? Well, that remains to be seen, but with your help I can absolutely reach many more people. YouTube promotes videos more that get a lot of likes and comments. Even a few more comments on a new video can make a huge difference. If you haven't already please head over to YouTube and leave a like and a comment. Much appreciated!!
If you have a YouTube channel yourself, let me know, and I will return the favour!
That's it for today. I love that you're out there listening to my music, as well as taking some time to read all these random thoughts and ramblings that I call a blog. :)
With lots of love always,
Marcus