It's Harvest Time!
Dear friends. So, here we are. Right on the verge of the first full moon in October, aka the Harvest Moon. How appropriate that it is also the day that I will finally harvest the first few fruits of my labour, a labour of love to be sure, but nevertheless long hard labour. Truth be told, it has not been an easy journey and I really could not have done it without the continuous support and encouragement of friends such as you. From the bottom of my heart, thank you!
Let me share with you just a few thoughts of my debut track Moonstruck recorded on September 22nd, 2020, at venturing Hills Studio, and with the wonderful Carson Becke at the piano. 
Moonstruck - A Classic Tale

I am a storyteller first and foremost and I think that this piece illustrates that quite well. It is not a very original story, the classic tale of lost love, but every artist will write about this topic at some point (some poor souls may even do it obsessively over and over!), so I figured I would just get it out of the way right off the bat! :)
I wrote this piece about a year ago. I had just had my heart broken and the structure and form of the piece came to me quite naturally. It starts off with a gentle section in B flat major key. A simple and pretty melody illustrates the emotions of being in love. Then the music, without warning, abruptly changes into the parallel B flat minor key. The mood changes in an instant. It is obvious that things have taken a bad turn. Ouch! The melody is not just pretty anymore, but it is haunting and lamenting. In the following section, the frustration of trying to hold on to love becomes evident. The pianist's left hand hammers out rhythmic chords with increasing agitation, and the left hand runs with determination up and down the keyboard as if to trying to catch something.
After several repeats, the music grinds to a halt. The realization hits you that the harder you try to hold on the more it keeps slipping through your fingers. A short section follows with quiet reflection and finally acceptance. You cannot forget, but you make terms with it and go on. Finally, the music from the beginning is repeated, but this time it's a wistful reflection on what once was. All you have left are the memories of something beautiful.
What I like about this piece is that the 'love lost' can be universally applied to many different types of relationships, not just love, but family, friendship, etc.

Hope you like it. Please let me know your thoughts :)
Available for Download on October 1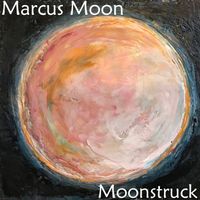 If you already subscribe to my newsletter, you can just sit back and relax, you will get an email with a link to download high quality audio of Moonstruck. If not please register now and you will receive a download link as soon as it is available.
The music is absolutely free. All I ask is that, if you like it, it would mean the world to me if you invited ALL YOUR FRIENDS to also come register on my website for a free download. Feel free to send them the link to my website, or why not post the link on your social media channels.
The thing on the top of my mind is just to get as many people as possible to hear my music. After working so hard on it for so long, and because my music means so much to me, I have an incredible urge to share it with the WHOLE world... but a small part of it will do just fine too! :)
Moonstruck will be available on all the standard music streaming and download platforms later this fall, but for now it is exclusively found on my website.
Official Music Video on YouTube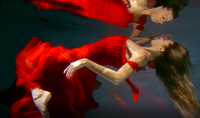 I have always been fascinated by the power of storytelling through the combination of music and images. So, it has been a real thrill to create a music video in support of the music. In fact, I loved the creative process so much that I want to do this for each song I publish. We'll see if I can keep that up :) Hit the link below and subscribe to my YouTube channel now please. Thank you!
That's it for now. Thank you for reading and for following my journey, some of you from the very start. I promise to write again soon!
With lots of love always,
Marcus