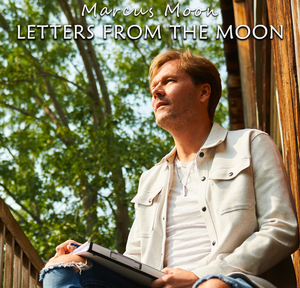 It's Been A Long Time Coming... But Now It's Here!
Dear friends. I finally made it all the way to the Moon, and what a journey it's been! It is with great satisfaction and a deep feeling of gratitude that I announce the release of my debut album LETTERS FROM THE MOON. Available for you to download this Friday, December 18. Whatever happens after the release, I will always be immensely proud of this collection of original compositions. As a longtime music fan, I can't tell you what a joy it is for me to bring new music to the world, and to your ears and (hopefully) hearts.
One would think that after spending roughly a year and a half writing, editing, producing, and recording these pieces, that I would have grown tired of hearing them. I most certainly have not. Instead, I am surprised that I have grown to love them ever deeper. Each track grew out of a place deep inside of me, and it is the most personal and intimate thing I have ever shared publicly. This is the true artist in me finally coming of age. I am quite sure that many of these pieces have the potential to touch you as well. That is how the best art should work in my opinion. It connects us. From one heart to another. No filter.
A Special Gift For My Subscribers
To celebrate the release of my album, I am making a special offer to all of you good people reading my blog. How about a FREE signed copy of my physical CD with your download of my digital album? Ok, you got it! But do not wait. This offer is limited to the first 25 downloads. Simply head over right now to my website and get the album. I will have the signed CD shipped to you at no charge as soon as it is available in about 4-6 weeks.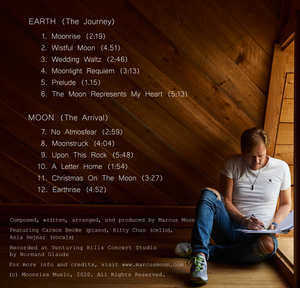 A Perfect Holiday Musical Gift
Do you know someone who loves music as much as you do? I am sure you do. A digital download could make the perfect gift these days, especially now that so many of us, including me, cannot share gifts in person this year. It is quite heartbreaking for me, BUT knowing that my music could be part of a thoughtful, loving gift makes me all warm and fuzzy inside. To gift my album to someone, simply make a purchase on my website, then share the download code with your friend so they can get it themselves from my website on the device of their choice. Why not put the code on a pretty card if you see them in person? 
My First Number ONE!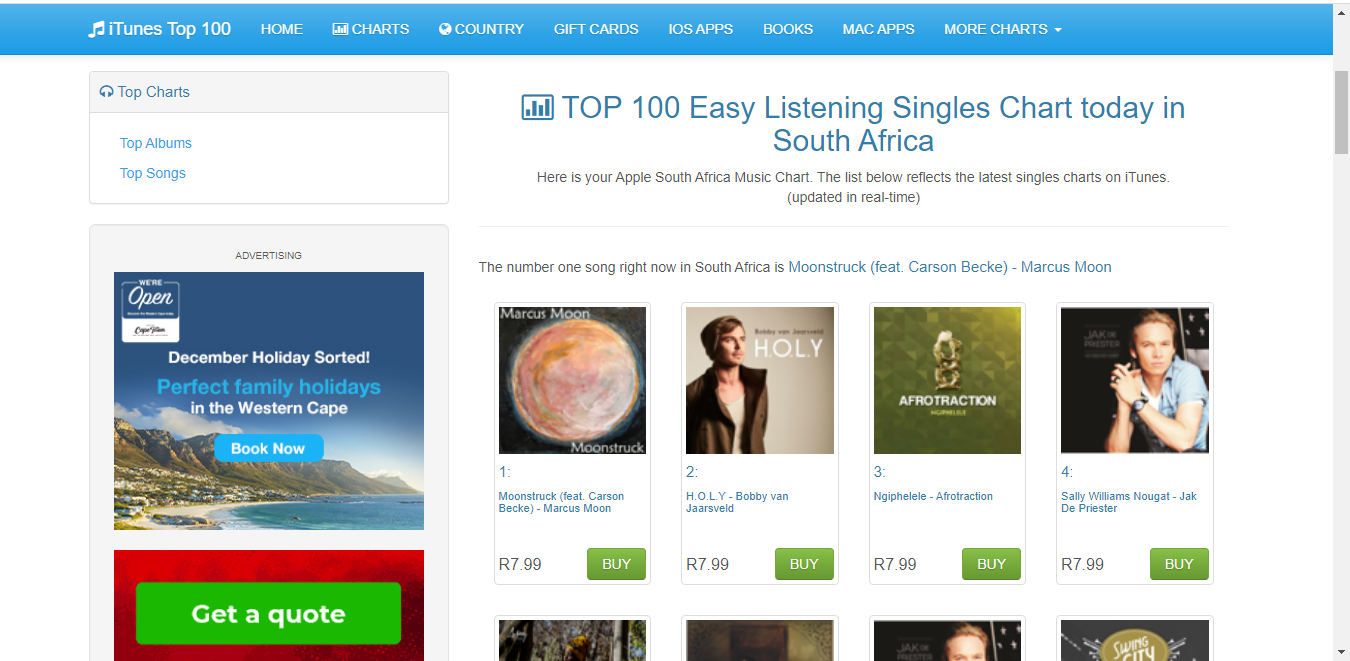 Now, this piece of news from last week made my jaw drop to the floor. For three consecutive days my debut single Moonstruck was #1 on the Apple Music iTunes Easy Listening Chart in South Africa. The single also peaked at #15 for one day on the All Categories Chart. Ahead of many dignitaries, such as my fellow Canadian The Weeknd (I am a super fan!) who parked at #21 that day with Blinding Lights. To see my name on the chart ahead of The Weeknd was a surreal experience that I will not forget, but hey, I have faith that there will be more moments like that. I am just getting warmed up here!!
A Growing Audience
Some 8 weeks after its release on Spotify, and my debut track Moonstruck is still growing and finding new audiences. Currently spinning on some 25 Spotify playlists with a total of nearly 200,000 followers!  
This playlist called Cool Music is the biggest one I'm on so far with as many as 50,000 followers. It's nice to see that new classical music can be considered 'cool'!
I dreamt of my music being heard all over the world. Guess I'm living my dream!
 
A Christmas Tune & Video For The Lonely
We are all excited about the wonderful joy and cheer that Christmas brings, but for a lot of people the Holiday season can also mean a tough time. 
My new single Christmas On The Moon wasn't written with the ongoing pandemic in mind, but it certainly could have been. We have been painfully reminded this year how incomplete we can feel as humans when we cannot spend time with the ones we love. We may have a lot to be grateful for, but there is that important piece missing that just cannot be replaced. 
So, I guess, this is a piece about feeling incomplete, and I would like to dedicate it to all the people that worry about feeling lonely this Christmas. You may be lonely, but you are certainly not alone. So many of us are in this together. And if you need someone to talk to, you can always talk to me!
Christmas On The Moon - Official Music Video

UNTIL NEXT TIME
Thank you for reading and for inspiring me to do more. If you want to let me know what you think of my album that would mean a lot to me. Leave a comment on this blog post, or anywhere else you find me online. 
With lots of love always, 
Marcus
Marcus Moon on Instagram

Marcus Moon on Facebook

Marcus Moon on Spotify